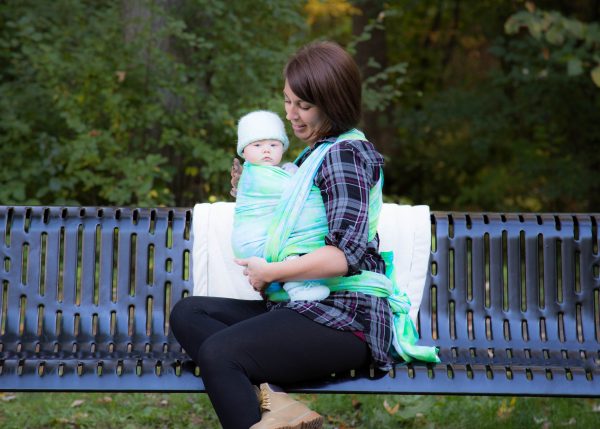 The term " woven wrap" is often confusing since the majority of textiles are woven!
Here is a little summary of frequent weaves that will allow you to distinguish them.
Note that woven fabrics of the same weave will have different characteristics depending of the fiber used and the thickness of the thread. Being a woven textile is not enough to say that a fabric is suitable for babywearing.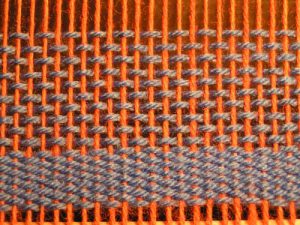 Plain weave: This is the simplest weave. The weft thread passes alternately above and below a warp thread. Common examples : Canvas and bed linens. Canvas is frequently used in the babywearing industry as plain fabrics to manufacture soft structured carriers.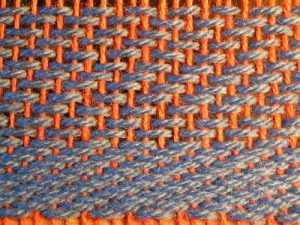 Twill weave: The weft thread passes below a warp yarn, then over several others by shifting each pass. This creates oblique lines on one or both sides of the fabric. Usually, this gives a different stretch to each diagonals. Example: Denim.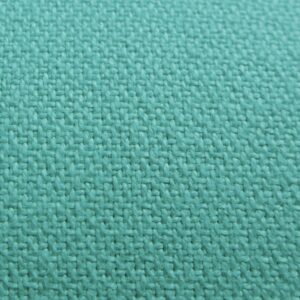 The BROKEN TWILL, for its part, is a very malleable weaving, with just the right amount of stretch in the two diagonals, without deforming! It is therefore ideal for babywearing, giving unmatched draping capabilities. This type of weaving is used by several international companies in plain color and horizontal lined patterns.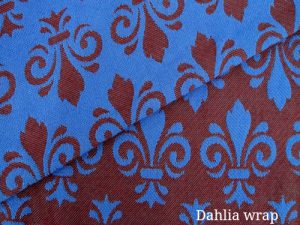 Jacquard: The Jacquard loom is used to create complex patterns, using several colors. Most "fashion" baby slings are woven on Jacquard looms. This type of weaving can be very stretchy, only a little or on one diagonal more than the other, according to the weaving techniques chosen to form the pattern. There are a multitude of characteristics to consider with this type of weaving!